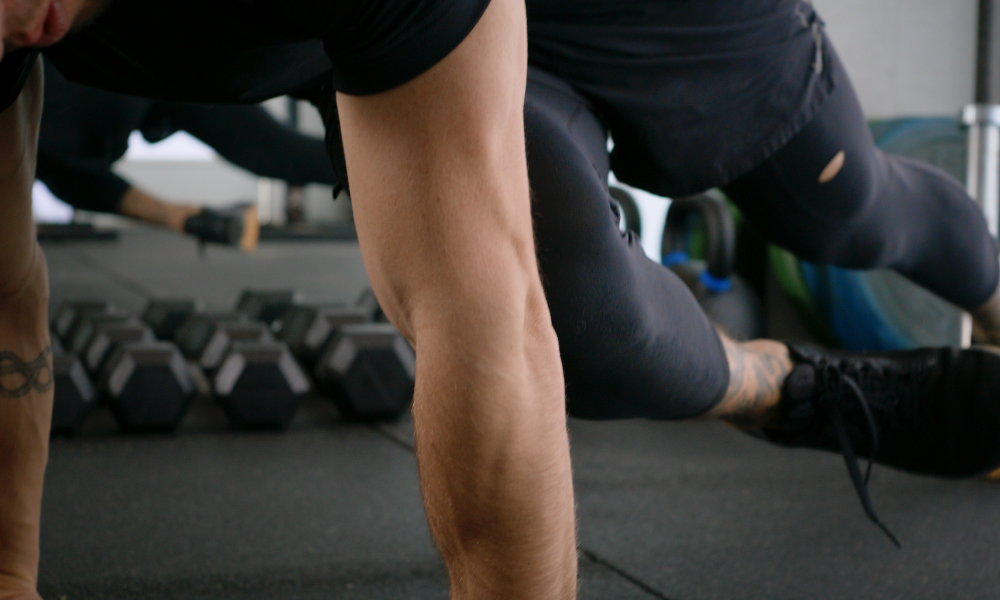 Optimal In-Season Training Frequency
Abe Maynard on November 26th, 2021
---
As we approach the season, one of the most common questions I'm asked is how to maintain strength training frequency without overloading the body. Mostly this question stems from a desire to keep training while allowing adequate recovery time between ski days.
The answer to the question is largely dependent on individual demands, including compounded work stress and physical stress. At the end of the day, your body's ability to recover will have to be measured and accounted for on a weekly basis so you can maximize performance and minimize total stress on the body.
Here are some factors to consider when ramping your training frequency up or down.
——
0 Days of Skiing
If you know you're going to have a full week off-snow or consecutive weeks off the mountain, you can maintain whatever training frequency you adhered to prior to the season starting. Push your limits and increase loading as you would in any other week. Pay special attention to soreness. Be proactive in your recovery protocol by prioritizing stretching and mobility work in between training days. A training frequency of 3 days per week is optimal for "off-weeks" because it allows for a 48 hour recovery timeline between training days. This has been shown through university research studies to be the optimal recovery window for muscle building processes to occur such as protein synthesis within the muscle fibers themselves. This process is what repairs damaged muscle tissue (what happens when you strength train) so that you come back stronger than before the training session began.
I cannot stress enough how valuable a stretch protocol is here. Many members have reached out asking if they can run two programs simultaneously, which I support entirely. An example of this would be to add "Mobility Level II" to your program dashboard so that you have structured recovery work for your off days. Here is a sample training week for this frequency:
| | |
| --- | --- |
| Monday | Strength Train Day 1 |
| Tuesday | Rest |
| Wednesday | Strength Train Day 2 |
| Thursday | Rest |
| Friday | Strength Train Day 3 |
| Saturday | Rest |
| Sunday | Active Recovery or Mobility |
1-3 Days of Skiing
If you're going to be skiing on the weekend, or possibly mid-week, it's recommended to train on the days in between and no more than twice. The reason for this is essentially to keep your body moving under some degree of stress to maintain the durability you've worked so hard to build in the off-season. It doesn't take much to maintain strength, however, it's easy to lose strength with even a minor loss in frequency. Here is a sample training week for this frequency of skiing:
| | |
| --- | --- |
| Monday | Strength Train Day 1 |
| Tuesday | Mobility or Ski |
| Wednesday | Rest or Ski |
| Thursday | Strength Train Day 2 |
| Friday | Rest or Ski |
| Saturday | Ski Hard |
| Sunday | Ski Light + Stretch |
3+ Days of Skiing
Here is where strength training must be prioritized in the most specific fashion. With over 3 days of skiing, the overall stress on the body from sport will be high. This isn't an excuse to discontinue your training, instead it's an opportunity to dial in your training and reap the benefits of minimal frequency training for optimal results. Skiing is an endurance sport that involves power and strength. The stress and residual fatigue you feel will most likely be from long duration repeated movements and resistance to on-snow forces such as gravity and velocity. To combat this, on high volume ski weeks of 3+ days, a single training day can be all you need to maintain your strength. This way, you're ready to pick up right where you left off when the ski volume decreases and you get back into the gym. It's still important to consider how hard you're skiing on each day. If, for example, you ski very hard on Monday, and plan to again on Friday, it's best to drop your strength training day on Wednesday. If you ski moderate on Monday and plan on skiing hard Thursday, it's best to drop your strength training day on Tuesday to allow adequate recovery time. Here is a sample training week for this frequency of skiing:
| | |
| --- | --- |
| Monday | Rest Day or Mobility |
| Tuesday | Ski |
| Wednesday | Strength Training Day 1 |
| Thursday | Rest |
| Friday | Ski |
| Saturday | Ski |
| Sunday | Ski |
——
At the end of the day, there are two factors to consider aside from he science of "super compensation" and optimal training frequency. First, how do YOU feel? It's imperative that you constantly check in with your own body and recovery. It doesn't matter what a friend, co-worker, or colleague is doing. It matters what you're doing and that's why having a program is so valuable; it gives you structure and eliminates emotion. Second, when are you skiing next? If it's tomorrow, consider a rest day today. If it's in two days, consider training today. Always remember that training even one day per week can have a lasting effect on maintenance and durability. Similarly, something is always better than nothing, and that goes for mobility as well. A down day can be converted into an active recovery day by moving through a mobility protocol or program so that your body continues to move, circulate blood, and maintain ranges of motion. An idle body that's doing nothing is going to get stiff and stiffness leads to limits in range of motion which can lead to injury. So stay safe, have fun, prioritize your training, and do your best to adhere to the above frequency recommendations as we approach the season!
As always, if you have questions about any of the above, feel free to email customerservice@getskisystem.com for help. We are standing by to support you through your training journey and look forward to continually providing useful content to guide you safely through the season.